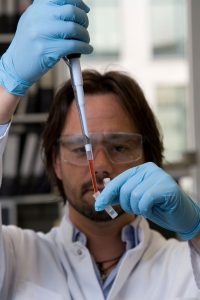 KINDER SCIENTIFIC ADVANTAGE: MEETING THE NEEDS OF RESEARCHERS
Kinder Scientific's motto is: "It's About the Data!"  This means that Kinder Scientific focuses on helping its customers get the best data as easily as possible!  We do that four ways:
#1 Providing Products that:
Provide the most scientifically accurate data;
Are designed to be used for multiple scientific studies to leverage your investment!; and
Use software that is intuitive, easy to use and transferable from one assay to another.  As a result, you avoid having to re-learn the software for each assay!
#2 Help you get good data IMMEDIATELY!!  We recognize that our customers are in the business of doing research, not assembling and testing new equipment.  As a result, we have an installation and training program that helps customers begin collecting quality data almost immediately!
#3 Minimize Cost and Lab Clutter!  Kinder Scientific's unique Behavior System Core™ allows you to control up to forty assays with a single computer!  Our competitors' devices require a one-to-one computer to assay ratio!  As a result, Kinder Scientific saves you computer costs and the resulting lab space that extra computers would require!
#4 Develop Innovative Products!  We work closely with leading researchers in the field to identify new assays and design and improve our research equipment. We have also invested heavily in our manufacturing equipment, including state-of-the-art Haas® automated computer controlled routers and milling machine and DELSYS CAM and SOLIDWORKS CAD software.